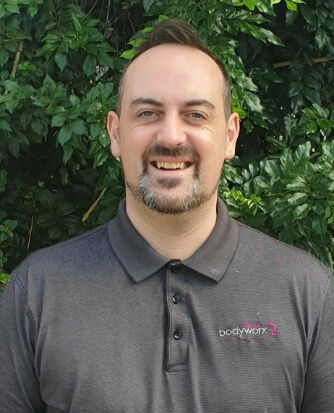 Danny Sheridan
Qualified in Neuromuscular and Physical Therapy, including Orthopedic Sports Massage from the prestigious NTC in Dublin, Danny has worked closely with professional sporting teams back in Ireland and in Australia. Outside the clinic, Danny is contracted to the Brisbane Broncos and the Brisbane Lions, you may even catch a sight of him treating players on the sidelines!
read more

Danny offers a variety of soft-tissue techniques with his clients which may include: deep tissue massage, triggerpoint therapy, positional release, myofascial release and MET stretching of soft tissue structures.

Danny enjoys an active lifestyle and regularly attends Crossfit and plays Gaelic football.

Danny is qualified in:

Sports Remedial Massage
BeActivated Practitioner
Trigger Point Therapy
Positional Release
Scar Tissue Release
Dry Needling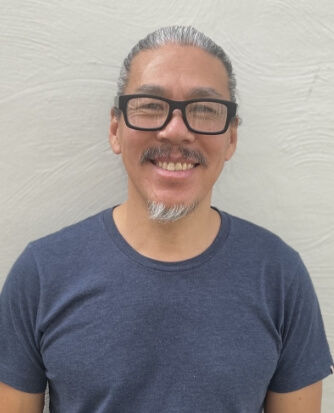 Dr Gary Choi
Gary has successfully practiced manual therapy in Sydney's east for more than 20 years, initially in therapeutic massage and then followed by 16 years of Osteopathic practices. The outcome has been invaluable experience in treating a variety of illnesses, ranging from the most common back and neck complaints to more severe nerve problems and long term chronic diseases.
read more

A father and fitness enthusiast – having spent much of his time pursuing fitness activities in his personal life such as indoor rock climbing, cycling, scuba diving, bodybuilding and 10 years Dragon boat racing and representing Australia at a National level, Gary finds it natural and instinctive when it comes to treating sports and occupational related injuries. And yet, also has the versatility to move easily from athletes to pregnancy patients who require more sympathetic nurturing approach.

Osteopaths use techniques including:

Deep and soft tissue massage
muscle energy technique (relaxing the nerves to the muscles)
joint & visceral mobilisation (improves mobility)
myofascial release
exercise prescription
dry needling
spinal manipulation/adjustment*

* (Technique done to a restricted point of the spine where the practitioner puts a fast minimal force to the joint to realign it, a pop or click can often be heard or felt, this repositioning allows the joint to improve its movement therefore also helping the local muscles that surround the joint move which further improves mobility of the spinal area).

Please note that spinal manipulations are only ever done if absolutely necessary and with the patient's full consent. There are many other forms of treatment that can improve joint mobility just as well.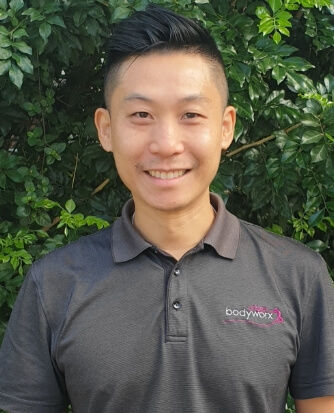 Dr Kevin Lau
Kevin began his career in bodywork after completing a qualification in myotherapy and then a masters in clinical chiropractic. After gaining experience in a variety of healthcare environments, he established Urban Bodyworx in 2013 on the ground floor of Tarragindi Fitness with the intention of providing quality and accessible musculoskeletal care.
read more

When not treating patients, Kevin can be found pounding the pavement around the local bike path, or looking down on a black line at the local pool having competed in triathlons and marathons.

Kevin is qualified in:
Wayne Leo
With a reputation of having 'thumbs of steel', Wayne is both a qualified remedial massage therapist and acupuncturist with over 15 years of clinical experience. Wayne's approach to treatment is unique as he often combines both disciplines in patient management for acute and chronic conditions.
read more

A dedicated father of two boys, life can get busy. He will always make time exploring nature with his sons, whether it be a walk through the park or a trip to the beach.

Wayne is qualified in:

Remedial Massage
Traditional Chinese Medicine for musculoskeletal pain and injuries
Acupuncture
Deep Tissue
Cupping